STORAGE & PARKING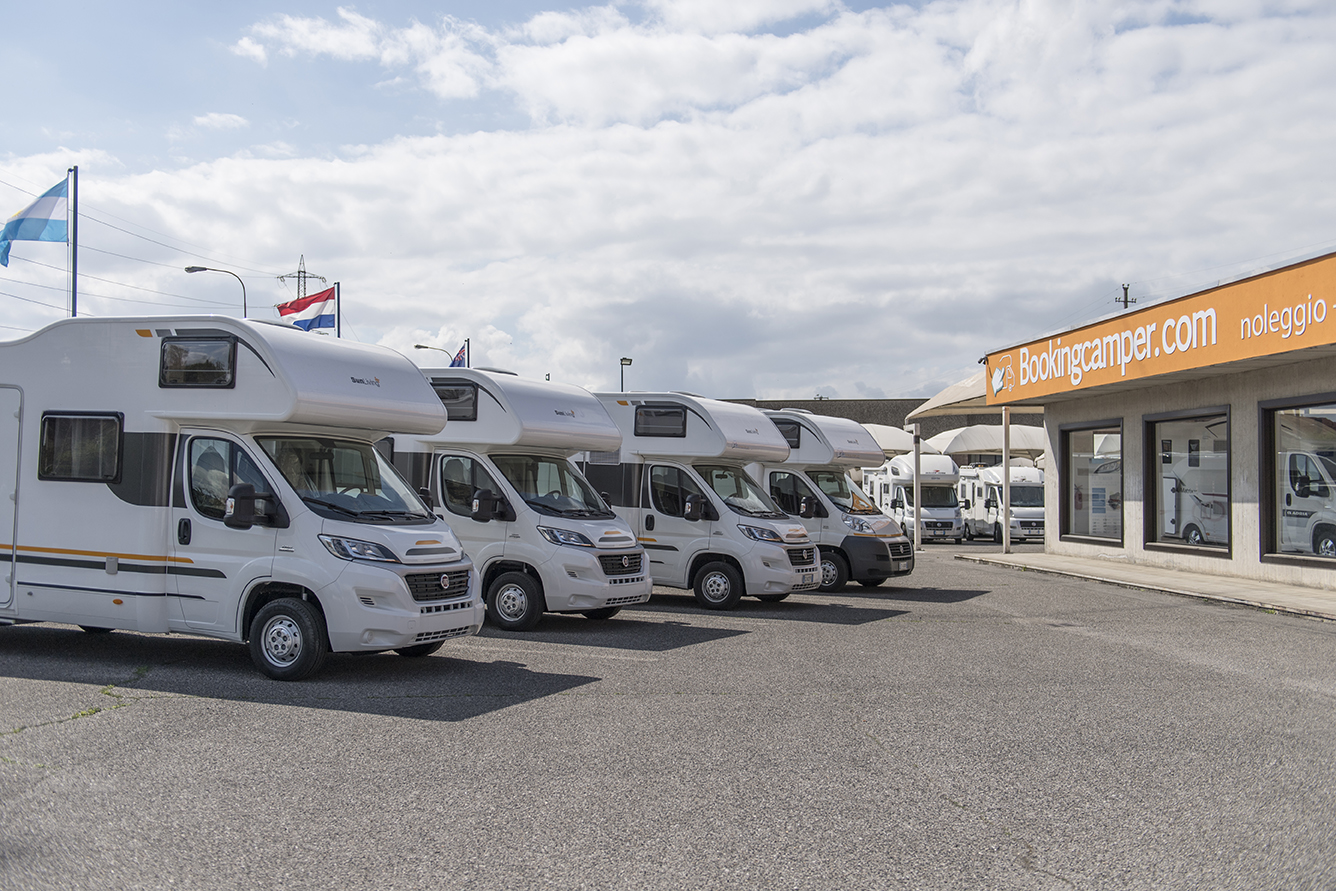 Storage & Parking facility at Booking Camper in Villa D'Almè, via Angelo Mazzi 38 (Bergamo).
The storage service allows you to park the vehicle in a dedicated storage facility when it's not in use , often for weeks or even months at a time.
We can accomodate a variety of sized vehicles including: motorhomes, caravans, boats, trailers, horses boxes and deluxe motorhomes.
Specifically we come up with 3 different types of parkings:
outdoor , in an illuminated and alarmed area;
under tensile structures, in an illuminated and alrmed area;
indoor, in an illuminated and alarmed garage (vehicle maximum 7 mt.) .
The parking is accesible 24h/ 7 days and client has his own alarm code plus a personal key.
The whole area has been certified for fire prevention and is protected by an additional perimeter alarm, with anti- intrusion barriers.
The parking is also under video surveillance by more than 12 cameras, always under control by Booking Camper staff.
Additional services included: water load (even during winter season), electicity connection.
Booking Camper moreover provide an equipped and specialized repair workshop, also offering the possibility of vehicle outdoor washing at advantageous prices.
The site has easy access to Orio Al Serio BGY airport and to major road routes as Booking Camper is located in a strategic position in North Italy.
Infact the Rental/Workshop/ Sell and Storage agency is close to the main famous cities, such as Milàn, Verona and Venice; or close to North Italy lakes such as Garda Lake or Como Lake; or close to Dolomites mountains.
To have more information, please contact Booking Camper Storage & Parking by phone at
+39 035 296386
or by email at :
[email protected]